How to Create Your myHiSET Account
Watch this short video to learn how to create and access your myHiSET account with PSI.
Already have an account with ETS?
If you already had an account with ETS, be sure to create your PSI HiSET account using the same last name and email address that you did with ETS to ensure you have access to historical information.
Step-by-Step: Create a myHiSET Account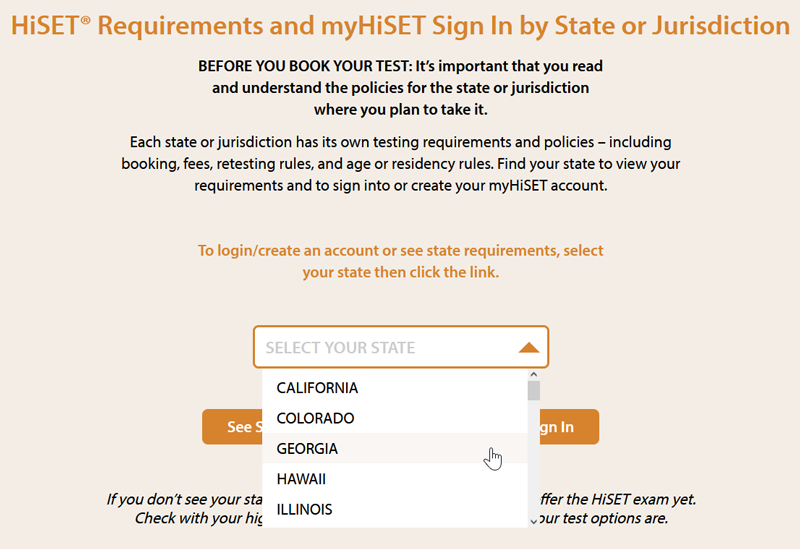 Step 2: Click to Access Your State's Login Page
Clicking the button will take you to your state's myHiSET account creation / login page.

Step 3: Click the Sign In / Create Account Link
Once you've accessed your state's myHiSET page, click the link at the top of the page to Sign In / Create Account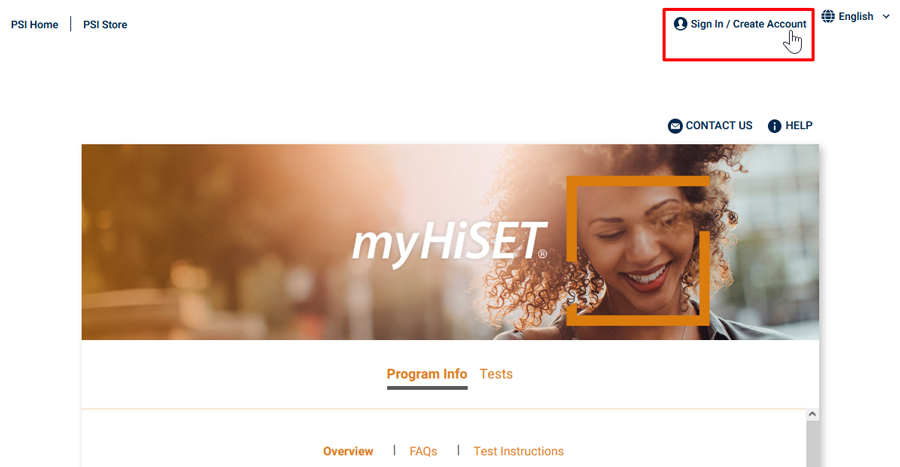 Step 4: Click Create Account and Acknowledge Requirements
After you click the Create Account link, you'll be asked to review the basic state requirements and Agree

Step 5: Add Your Account Details
IMPORTANT: Create your myHiSET account using the same email address and the same Last Name that you used previously. That way your new account will be automatically connected with your historical HiSET information.